Facebook is one of the oldest of the modern social media platforms, but that doesn't mean it should be disregarded. You can still create great video for Facebook. Worldwide 1.62 billion users visit Facebook daily. Since starting in 2007 they have over 44 million followers in the UK alone. It's not as flashy as other socials, but its idea remains the same, the power to build community and bring the world closer together.
Demographic
With 44% of the population using Facebook the largest age segment with 11 million users is the 25 to 34s. the ratio of women to men using the application is 52% to 48%. Users spend 23 minutes a day, which is less compared to Instagram. LADbible, UNILAD and Viral TRND are the 3 most viewed video creators, averaging 1.5 billion views, each. (All information is in regards to the UK.)
Active Users
The 'silent' generation, otherwise known as those older than 65 are the fastest-growing group on Facebook. In 2019 had grown nearly 40%. Oddly enough the generations of Gen X, Millennials and Gen Z, (people between 18-55) are declining in use, with an increase of only 2% In 2019.
Creating Video
Facebook isn't the same as other social media sites. You can't start advertising here and assume it's going to create a source of income. It's still the softer side of social media, this is where you create brand recognition. Create memorable videos that will leave something with the viewers, you want them to be able to recognise your logo when they see it again a few months later, and you want it to be associated with something positive.
79% of Facebook Users Engage More With Vertical Video
Composition
The main video sizes used on Facebook is the 1:1, 4:5 and 16:9. The first 2 are the same as Instagram, great for when you really want to focus on an object or person. You have good space and width to work with. The 16:9 is the traditional landscape, it's a comfortable format to see even though people don't like to rotate their mobile anymore. But on Facebook, it's not recommended (as you can see from our statistics above).
Recording in vertical is your best bet, you want to ensure you get the best out of the height of the video and that if you want to show the vastness of something panning through or switching shots can help to optimise your video. Try changing angles and panning your video to provide a range.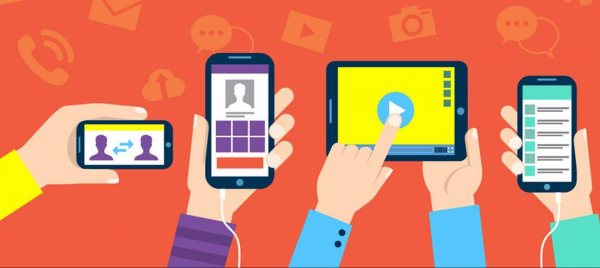 Threadless
The e-commerce apparel community took to Facebook, during the first wave of COVID-19. They created a community action plan to help save small business and allowing them to continue their craft. Threadless took to their followers using video and photos to advertise their campaign. They used square sizing to emphasise their goal, and bright colours to highlight key messaging. This allowed them to donate money towards MedShare to assist with the pandemic.