Posting videos on Instagram it's fairly simple. However, you want to make sure the content you've created is reaching the right audience. This can be determined by which section of Instagram you upload onto. We've simplified the process of uploading to your feed with helpful images as your guide.
First Things First
When you open the application on your phone or smart device there will be a '+' sign in the top right-hand corner, this will give you the option to upload the main options are to your feed, a reel or an IGTV. Each of these has different requirements. When uploading onto your feed you can upload a video or image either as a 1:1 square or a 4:5 vertical. Reel's and IGTV's are in 9:16 portrait. Reels are short videos and usually between 15-60 seconds whilst IGTV'S are longer than a minute and can go up to an hour long.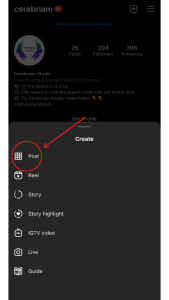 Choosing Your Content
Once you've decided where you want to post your content (feed, reel, IGTV), you need to choose your post. It is most likely that you would have edited and curated this beforehand. It's just the simple task of scrolling through your gallery to find and select it.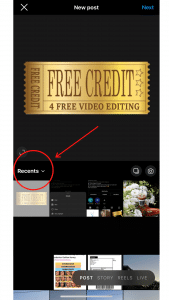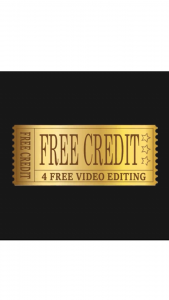 In-App Edits
If you haven't edited beforehand and would like to use Instagram own features now is the time to do it. If your post isn't a square this is where you can adjust the crop of it. You can also edit the video itself with its own preset filters. As well as trimming or muting your videos. You are also able to select your cover at this stage, this is important as your cover is what everyone will see on your feed, so choose it wisely.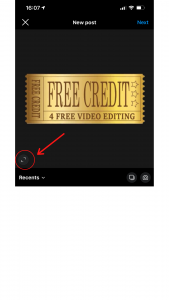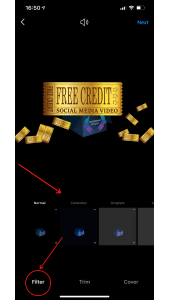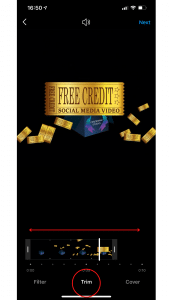 Final Touches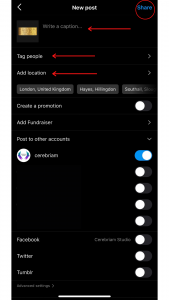 Just before you are about to post we are given the option to write our caption its good to make use of this and have something that relates to your post whether it's a throwback picture or your lunch setup this is a great chance for you to use hashtags and increase your reach. If you are in a well-known setting add your location. So others can visit your picturesque location and tag you on their own Instagram page as well! Now you're done all you have to do is press share and your content is out there to be enjoyed!
If you enjoyed this blog on sharing videos on Instagram and would like to learn more about how to optimise your social presence check out our other blogs here. Or head over to our Instagram to see how we optimise our videos.