Right now more than ever video in education is at its peak. Many students are still learning from pre-recorded or live streamed lectures from their homes or accommodation. But it's just not the same as on-campus lectures. For one thing, it's easier to get distracted in your own home when watching the lecturer just talk at you through a screen. Therefore, it's important to keep educational video engaging, and here a few tips on how to get the best out of your educational video maker.
Video Length
As we mention in our Training Video blog post, shorter videos are key. 6 minutes is the aim here, however, we do understand it's not always possible. Lectures are usually planned with at least 2 hours in mind. So perhaps divide the time up, cover a topic for 6 minutes then open it up to discussion. Use other resources to reengage with the topic in different ways.
Presenting
When presenting live or creating content, think about how it is presented. Videos that intersperse an instructor's talking head with presentation slides are more engaging than showing only slides. It's more personal to follow along with the lecturer if you can see them when they talk. It's human instinct to look someone in the face when they are talking to you.
Location
We are a bit limited right now in terms of location due to social distancing measures, but there are still some interesting spaces within which to film. Videos produced with a personal feel can be more engaging than studio recordings. Film in an informal setting such as your own office, as apposed to the lecture theatre, to create an out-of-office hours experience. Show some character in your online classes, giving your students an insight of you as a person can be really engaging. Some lecturers even used a green screen to create a contextual background to help maintain student engagement.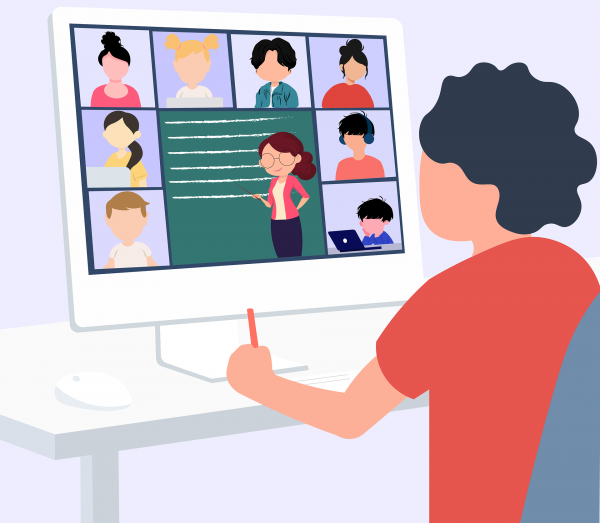 Your Educational Video Maker
Most educational content is viewed on 16:9 devices such as laptops and PCs, therefore you should optimise content for this aspect ratio. In addition to this, you may want to post shorter material on an online forum or social media account. Content here is best viewed in vertical (9:16 & 4:5) or square (1:1.) Check out Cerebriam Studio for re-purposing content to different aspect ratios.
Click here to read Part 2! And get further tips on the best way to make an educational video.