The amount of thought needed in pre-production is underestimated, and planning ahead is crucial. It's important to plan your social media (YouTube, Instagram, Twitter, Facebook, TikTok and LinkedIn), or your educational videos (training, vle, courses). We've summed up 5 key things for you to plan your best video.
1. Actors 
Some of us aren't destined to be Oscar-winning actors and that's okay. We may not feel comfortable in front of a camera or may not best fit the context of the video. In these circumstances, it may be wise to hire an actor who's a better fit and delivers your message well. When doing this you want to ensure that you have them sign a talent release in order for you to be allowed to use the video content featuring them for commercial purposes. Otherwise, you may not be able to release the footage and you'll be stuck with great content you can't use.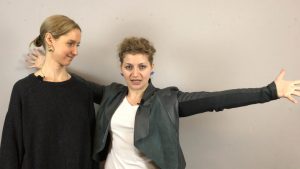 Alternatively, you might decide to train someone in your own team to be a great on-screen communicator. In which case, why not learn to present better with our Perfect Pitch video series.
Or for dedicated advice contact Peta and Laura, our partners at The Pitch Process, who are experts in communication and presentation techniques. Work with them and learn to present with confidence, authority and impact: thepitchprocess.com
2. Location
Your location and backdrop of your video could have an emotional impact on your viewer. A dark industrial setting can give the impression of something mechanical, dark, impersonal, and heavy. Whereas, filming in a garden type environment could give a fresh, nature-orientated, vibrant feel. Location and backdrop provide a lot of contextual information to your viewer, and therefore help complete any gaps within your story and assist with the overall visual journey.
3. Batch Production
If you're busy running a business, creating content for social media on a regular basis can be daunting. Instead of spending hours creating single pieces of content, try batch production instead. With batch production, you create all your content at once, and then, in post-production, you edit the long clips into individual segments. So if you have an hour's worth of footage, you will be able to edit it into the 6/7 video clips,  giving you enough content to publish over several weeks.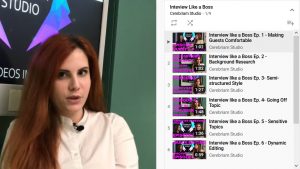 4. Storyboarding
Storyboarding is central to plan your best video. Planning scene by scene is great to help you see how well your video will flow. Noting things down before you shoot also presents you with an opportunity to optimise your scene list so, on the day you shoot, you can experiment directly with the scenes you had in mind – instead of capturing something you're not at all certain about. Having a list of all the scenes you need means you'll have all the material you need to edit together in post-production. You can consider the framing you wish to use, close-up, medium or longshot. As well as which scenes will be filmed in which locations, what would need to be recorded indoors and outdoors, etc.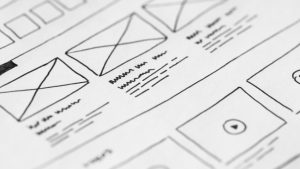 5. Aspect Ratio
If you're sharing your videos on social media, you must plan your best video and find out which aspect ratio is most popular on your chosen platform. There's no point in recording beautiful landscape footage if it's being uploaded onto Facebook – since this is a platform where most users engage with vertical video.  Thinking about the aspect ratio you need during these early planning stages lets you figure out how you should compose your video so that you can edit in all the aspect ratios you need. For example, in an interview-style video, if you frame your subjects correctly there's a strong chance you can edit both a horizontal (16:9) and a square (1:1) video from the original clip.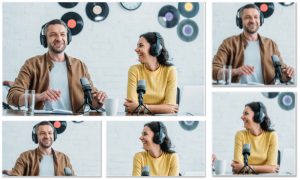 If you need help figuring out which aspect ratio suits which platform click here to read more about it.
Download our guide, available on the right-hand side, to learn more about the square, and vertical composition for social media videos.
To watch the full ProTip and catch up with the rest of the series click here!